Meet the Team
Tony Povey - Director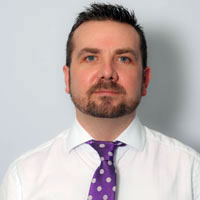 Making sure that Fleetsauce is providing our customers with the most competitive pricing with the best advice we can offer.
Worked for Tesco PLC for 9 years - becoming a senior team manager at last appointment and working all over the country to assist in poor performing areas. My love of vehicles then took over as I was buying and selling cars in my spare time and decided on a career change, working as a sales executive at a local dealership to start building my skills in sales and at the same time started studying for an accountancy qualification at the evenings - 3 years later passed! Whilst working at the dealership promoted to business manager and assistant sales manager.
I then moved into the banking sector, and into contract hire specifically. Working for Bank of Scotland, then Godfrey Davis and then Lex Autolease, becoming a head of section prior to leaving Lex and starting Fleetsauce - with the focus to assist fleet sizes of up to 150 vehicles, to offer all types of funding options and advice from a small friendly & knowledgeable team.
Starting from scratch with just a phone and computer we continue to grow and exceed expectations of our customer base. Now an established business and an excellent base of customers.
Customers tell us we are doing a fantastic job, and looking at fleet penetration and retention - we are doing great work!
Always looking for a challenge & opportunity - if you need advice or guidance then please make contact and I will always try to help.
"If you don't ask you NEVER get......"
Rachael Williams - Customer Support Manager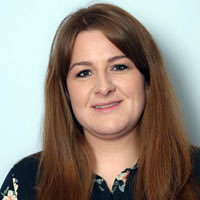 I have been a member of the Fleetsauce team since 2010, prior to the foundation of Fleetsauce I worked alongside account managers within our parent company, V4B Group administration for 5 years.
As a customer support manager, I liaise between customers and suppliers, making sure the lines of valuable communication between Fleetsauce and its customers remains constant and informative.
As an experienced, qualified manager along with recognised customer service certification, I fully understand the importance of communication and possess the ability to lead our customer service team to the standard customers expect to receive.
My areas of expertise are; sales order processing, identifying customer requirements, providing help and advice to customers, investigating and resolving complex, long-standing Issues that have been escalated.
We pride ourselves in excellent communication, providing knowledgeable advice and information to all of our valued customers - new and old!
As a customer focused representative I possess a strong sense of urgency with regard to client satisfaction. I have superb interpersonal and communication skills, coupled with excellent relationship building capabilities.
Customer service is an integral part of Fleetsauce's customer value proposition. Customer retention along with implemented positive feedback allow us to capture skills, processes and experience to improve customer service to ensure that quality and service exceed customer expectations.
As a committed member of Fleetsauce I have a passion to build trust and a strong long-term relationship with Fleetsauce's customers.
I love that no week is the same; encountering situations that require investigation and resolution or making sure our exceptional service remains constant.
Having this constant involvement in this particular industry means I am continually updated with new industry regulations and advancements in the 'vehicle ordering' processing.
For everything to proceed as efficiently as possible from our first point of contact with our customers, through to collection of a vehicle, there is a lot of 'behind the scene' action from our administration team, without whom it wouldn't be possible.
It is both gratifying and fulfilling when a customer has returned with a glowing review of our service... or when they believe they wouldn't get a better service elsewhere!
"We see our customers as invited guests to a party, and we are the hosts. It's our job every day to make every important aspect of the customer experience a little bit more special"
Steven Heighway - Sales Director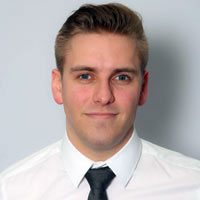 I have a passion for providing great customer service and making sure my customers get the vehicles not only at the right price but when they want it! I also like to advise on alternative finance methods to make sure when you get a car or van from Fleetsauce you are getting the best value for money.
Since starting at Fleetsauce I have gained knowledge with regards to adverse credit and believe with this knowledge and experience we have put ourselves in a position where we can comfortably say "if you can be accepted, Fleetsauce will get you accepted!" I understand it is within both my and your interests as a customer's to get the credit you need in order to provide you with a vehicle. All that I ask is that we work together as a team in order to do so.
I grew up with my grandparents on a small farm in Wrexham and began work with Fleetsauce In December 2011. Whilst at secondary school I ran the school HSBC bank so have always had an interest in financial products.
I have an interest in restoring classic vehicles such as a 1956/57 Massey Ferguson grey and gold tractor and also a 1969/70 MGB GT with the chrome bumpers! Apart from this I look after my Nan Brenda and enjoy going to town with my friends.
"Everything will be alright in the end and if it's not alright then it is simply not the end"
Claire Fogg - Relationship Manager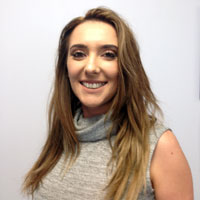 Duties: In 2014 I relocated from Wrexham to my home town of Bolton. I have been lucky enough to build the business in the North West by opening a new Fleet Sauce office in Bolton where I am building my own team and growing the company even more. My main aim is to build up excellent working relationships with new businesses and existing customers. I can offer advice on all Cars and Vans and have a very trusting relationship with all the suppliers I use. If you have any other questions regarding any other matter you may not feel relevant, ask me and I will help as best as I can or point you in the right direction.
About me: I joined the Fleet Sauce team in March 2013 after having a background of car leasing for 7yr previous. Moving back to my home town in Bolton means I now get to spend a lot more time with friends, family and my new little niece. I wouldn't change anything for the world.
Lewis Bailey-Jones - Account Manager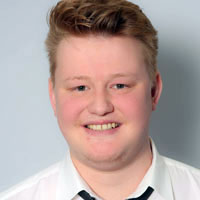 Duties: My duty at Fleetsauce is to engage with the personal customer enquiries. This means when we get an enquiry through our website, it will be myself you will speak too. I will look after the customer's expectations and vehicle requirements.
About me: In 2012 I left college as a professional Painter and Decorator after passing all my exams which I studied for 3 years. I then managed to secure a job here at Fleetsauce in September 2013 after a 6-month work trial. I have now worked here since then, getting a promotion as I used to be a business development executive.
In my spare time I like to watch football, I support Totteham Hotspur and try to watch them as much as I can. I play football myself as a Goalkeeper, when I was 18 I had trials for Swindon and Leyton Orient. I am 6 foot 7 tall so I've got good attributes to be a goalkeeper.
"When life gives you a hundred reasons to cry, show life that you have a thousand reasons to smile"
Jack Cripps - New Business Executive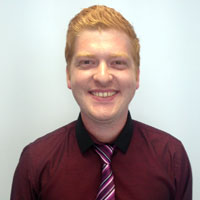 Duties: Using the customer service experience I gained in the hospitality industry I'll be offering first-class customer service to clients in the leasing industry. Building relationships and providing a seamless service will be a key priority along with sourcing the most competitive deals possible.
About: I've worked in hospitality for 13 years starting at the Crowne Plaza hotel. I was promoted at a young age and worked my way up to duty manager at 18. This was a big responsibility and I always tried to better myself finding out my own style of how I do things. I then went on to work for Marston's pub in Wrexham meeting some amazing people and being promoted to team leader was also a big responsibility, especially with how busy it was. For me it was a big change for me moving from hospitality to sales but I'm already wondering why I haven't done it sooner. I'm really enjoying working for Fleetsauce, in my spare time I love spending with my family and friends.
"The only way is up."
Artur Sousa - Account Manager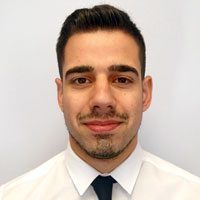 My aim at Fleetsauce is to ensure customers get what they want, when they want and for the right value. I ensure I deliver the best customer service to them and I'm here not just as a salesman but also a friend that can help with all vehicle enquiries.
The best feeling is when I know that I have done everything to help the customer get what they desire in terms of their deal. I am a motivated business executive, I started my career at Fleetsauce in February 2016 and I am loving my time here.
My career began in the travel Industry which I studied for three years and successfully completed, my passions are working out, aircraft, travelling and gaming!
I also enjoy expanding my languages, I speak fluent Spanish, Portuguese and French as well as English.
"The harder you work the easier it gets"
Luke Williams - Admin Executive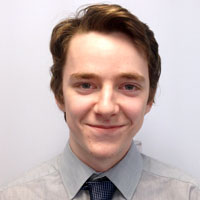 My Role within the business is working alongside my colleagues to ensure customer orders go smoothly from the point of order to the point of delivery and beyond, this includes keeping in constant contact with all customers to keep them updated on their order and help with any and all enquiries.
I went to college for 2 years to complete a Level 3 Diploma in IT in which I found my interest in Graphics and IT. In my spare time I dabble within amateur graphics/logo design. I also balance my personal time between music and gaming.
"Don't count the days, make the days count"

Expert Advice

Competitive Prices

Road Tax & Roadside Assistance

Free National Delivery

Full Manufacturer's Warranty