Latest News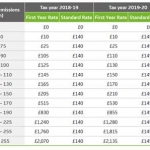 (Posted on 08/02/19)
We, as a Fleet Management Organisation – Wish to inform all customers of the pending Road fund Licence Changes for vehicles registered from the 1st April 2019 – PLEASE NOTE: For ANY vehicles with extended Lead times this change WILL affect your Agreement.This change affects ALL vehicles registered after 1st April 2019...
(Posted on 11/12/18)
Christmas Eve - Closed Christmas Day - ClosedBoxing Day - Closed 27th December - 10am - 3pm 28th December - 10am - 3pm 29th December - Closed30th December - Closed New Years Eve - 10am - 3pm New Years Day - closed 2nd January 2019 - 9am - 5.30pm Merry Christmas and a Happy New Year
(Posted on 29/11/18)
More than 300 Ultra Low Emission Zone (ULEZ) warning signs are being installed across central London in preparation for the introduction of charges in April 2019.The signs, which are being installed at the same locations as existing Congestion Charge signs, warn drivers at all entry points to the zone, and on several key approach...
(Posted on 15/11/18)
The price of fuel remains sky high and the RAC has criticised supermarkets for failing to pass on savings to drivers.Wholesale costs have fallen but despite promising price cuts of up to 2p per litre off unleaded less than a penny has come off the average price of a litre at supermarket forecourts.Wholesale petrol prices have fallen...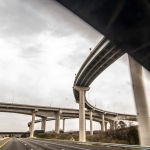 (Posted on 08/11/18)
Transport has a key role to play in helping the UK's post-industrial towns thrive according to a report by the Urban Transport Group.The report, About towns: How transport can help towns thrive, shows how transport can address the challenges that towns face, such as unemployment, underinvestment and a lack of housing - by...
(Posted on 25/10/18)
We're heading into a cold spell according to weather forecasts but after summer's heatwave many motorists won't be prepared for winter driving.As the UK grinds to a standstill at the slightest flutter of snow, now is the time to stock and prep your vehicle before winter sets in. Being prepared is key so we&rsquo...
Speak to one
of the team
If you're looking to discuss your vehicle leasing further, speak to one of our specialist advisors today!