Latest News
(Posted on 09/06/17)
AUTO EXPRESS: The 2017 General Election results are in, but with no clear winner, we look at what each of the parties promised in their manifestosTheresa May's plans to deliver a bigger Conservative majority in the House of Commons as the UK heads towards Brexit negotiations backfired as her party failed to reach the 326 seats...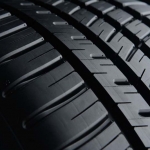 (Posted on 18/05/17)
This article from FleetNews outlines Michelin's opinions on when a tyre should be swapped for new. While the article is about when a tyre should be changed we also believe it sheds light on the importance of purchasing premium brand tyres. The differences in performance between budget and premium brands can be startling. For...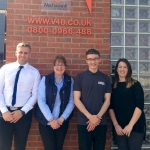 (Posted on 15/05/17)
Employees from two local companies have joined together to make a group blood donation in a bid to save lives and increase the number of donors.Staff from the Wrexham-based V4B Group which includes Fleetsauce and Vehicles for Business (V4B), decided a group donation would go further to the cause than individual donations.Employees...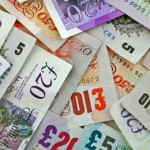 (Posted on 07/03/17)
Motor fleet insurance specialist and risk manager Gauntlet is urging fleet managers to act quickly to cushion what is likely to be a major financial blow when their insurance renewal comes around.The Government is changing what is known as the 'discount rate' or 'Ogden Rate' – a calculation...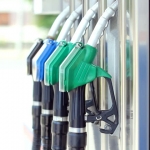 (Posted on 02/03/17)
New 'real world driving' data reveals that some fleet drivers are getting 40 fewer miles per gallon than colleagues who drive identical models.Super-frugal fleet diesels are extremely sensitive to their users' driving style says TMC, which carried out the analysis. TMC believes that 50% or more of fleet drivers...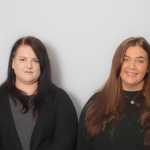 (Posted on 13/02/17)
WREXHAM-BASED FLEET MANAGEMENT AND LEASING BROKER SUPPORTS JOBS GROWTH WALES WITH FOUR NEW RECRUITSFour trainees have been offered full-time positions at fleet management and leasing broker, Fleetsauce as part of the Jobs Growth Wales programme. The recruits undertook an intensive six-month training programme which involved...
Speak to one
of the team
If you're looking to discuss your vehicle leasing further, speak to one of our specialist advisors today!