Latest News
(Posted on 18/03/20)
The Fleetsauce team is continuing to work through these turbulent times. We understand many of you have concerns but we will continue to provide the exceptional fleet management and leasing services you are used to. Our customer service team is on hand to answer any queries you may have - 08000 321 433
(Posted on 03/03/20)
Registrations of electric vehicles (EV) are at an all-time high and as demand increases so does the need for a reliable charging infrastructure. Fleets with electric or hybrid vehicles...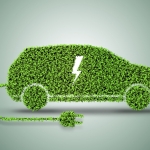 (Posted on 23/01/20)
Final responses to a government consultation for green number plates on electric vehicles were collected last week.Responses to the consultation had to be submitted by January 14 and the government will now begin to assess the results of the consultation.The plans to introduce the plates are part of a strategy to promote awareness...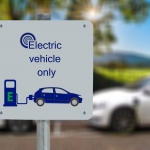 (Posted on 20/11/19)
Sounds which are designed to alert pedestrians when an electric vehicle is approaching are now a legal requirement on new electric vehicles sold in the EU with existing models following suit by July 2021.Road safety campaigners have welcomed the use of Acoustic Vehicle Alerting Systems (AVAS) as a safety measure for pedestrians,...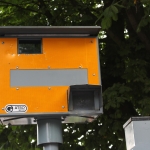 (Posted on 24/09/19)
Fleets with drivers regularly completing night shifts should have robust speeding policies in place as research from the Department for Transport (DfT) has shown that most speeding offences occur at 4am, with Sunday being the worst day for offences.Data obtained from the DfT by Money Supermarket shows that motorists are most likely...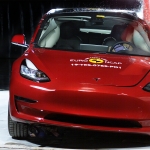 (Posted on 09/07/19)
Tesla's Model 3 has extended its five-star rating in the latest Euro Ncap safety tests with a perfect score in the Barrier Crash test, a mainstay of Euro NCAP's assessment since it began in 1997.Its performance in the Safety Assist tests particularly impressed, thanks to driver assistance systems like lane support, speed...
Speak to one
of the team
If you're looking to discuss your vehicle leasing further, speak to one of our specialist advisors today!