Latest News
(Posted on 15/11/18)
The price of fuel remains sky high and the RAC has criticised supermarkets for failing to pass on savings to drivers.Wholesale costs have fallen but despite promising price cuts of up to 2p per litre off unleaded less than a penny has come off the average price of a litre at supermarket forecourts.Wholesale petrol prices have fallen...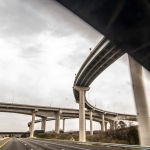 (Posted on 08/11/18)
Transport has a key role to play in helping the UK's post-industrial towns thrive according to a report by the Urban Transport Group.The report, About towns: How transport can help towns thrive, shows how transport can address the challenges that towns face, such as unemployment, underinvestment and a lack of housing - by...
(Posted on 25/10/18)
We're heading into a cold spell according to weather forecasts but after summer's heatwave many motorists won't be prepared for winter driving.As the UK grinds to a standstill at the slightest flutter of snow, now is the time to stock and prep your vehicle before winter sets in. Being prepared is key so we&rsquo...
(Posted on 18/10/18)
More than 70% of car drivers believe it is already possible to purchase a car that can drive itself when in fact vehicles currently on the market do not have the technology to self-drive yet. Findings from a survey published by Euro NCAP, Global NCAP and Thatcham Research highlight the significant confusion that exists in motorists...
(Posted on 11/10/18)
Jaguar has introduced an audible warning in the sound of engine noise to its electric I-PACE to alert pedestrians when it is approaching at low speed.The Audible Vehicle Alert System (AVAS) can be heard at speeds up to 20km/h through a speaker located behind the front grille but cannot be heard inside the cabin.Iain Suffield, Jaguar...
(Posted on 04/10/18)
We've had some excellent customer feedback recently but we're not complacent and we don't want to rest on our laurels. Which is why we're launching our new customer experience survey. Every Fleetsauce customer will receive a link to the survey following the delivery of their vehicle and it takes less...
Speak to one
of the team
If you're looking to discuss your vehicle leasing further, speak to one of our specialist advisors today!