Latest News
(Posted on 11/10/18)
Jaguar has introduced an audible warning in the sound of engine noise to its electric I-PACE to alert pedestrians when it is approaching at low speed.The Audible Vehicle Alert System (AVAS) can be heard at speeds up to 20km/h through a speaker located behind the front grille but cannot be heard inside the cabin.Iain Suffield, Jaguar...
(Posted on 04/10/18)
We've had some excellent customer feedback recently but we're not complacent and we don't want to rest on our laurels. Which is why we're launching our new customer experience survey. Every Fleetsauce customer will receive a link to the survey following the delivery of their vehicle and it takes less...
(Posted on 13/09/18)
Top ten tips to finding the best leasing provider As vehicle leasing increases in popularity so does the number of companies offering leasing services. To ensure you opt for the best leasing company, read our top ten tips on what to consider before choosing a provider: Research – Are you dealing with a reputable...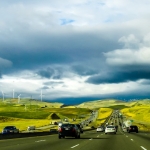 (Posted on 06/09/18)
We all need to be eco-friendlier according to the headlines and drivers with gas guzzling machines are often targeted by the press. Saving the environment is a hot topic but although drivers are sometimes given a bad name, there are ways to turn you into an eco-warrior behind the wheel. Here are five ways to save the planet...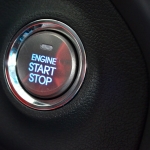 (Posted on 30/08/18)
'Britain Under the Bonnet', published by Close Brothers Motor Finance found that 55% of UK motorists would not consider purchasing an autonomous vehicle, with scepticism around safety and technology causing the biggest concern.However, 20% of those polled said they would consider buying a car with partial or total self...
(Posted on 16/08/18)
The EU is planning to update current tyre labelling regulations to give drivers more information when purchasing tyres.Legislation was first introduced in November 2012 requiring all tyres to carry labels with information about their fuel efficiency, wet grip and the amount of road noise generated.However, EU officials want to toughen...
Speak to one
of the team
If you're looking to discuss your vehicle leasing further, speak to one of our specialist advisors today!