Latest News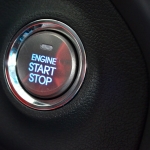 (Posted on 30/08/18)
'Britain Under the Bonnet', published by Close Brothers Motor Finance found that 55% of UK motorists would not consider purchasing an autonomous vehicle, with scepticism around safety and technology causing the biggest concern.However, 20% of those polled said they would consider buying a car with partial or total self...
(Posted on 16/08/18)
The EU is planning to update current tyre labelling regulations to give drivers more information when purchasing tyres.Legislation was first introduced in November 2012 requiring all tyres to carry labels with information about their fuel efficiency, wet grip and the amount of road noise generated.However, EU officials want to toughen...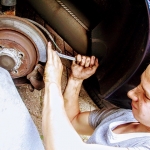 (Posted on 26/07/18)
MOTs should be scrapped or reduced in number according to a latest report which has been critiisised by road safety groups.The RAC even labelled the report 'a recipe for disaster' as it condemned the findings.Drivers of safety - The Outdated Practice of MOT Testing, By Alex Hoagland claims that the MOT fails to target...
(Posted on 19/07/18)
It's estimated that drivers are expected to make more than nine million leisure journeys by car between Friday and the end of the weekend heralding the start of the school summer holidays.It marks more than a month of freedom for children, running from their classrooms faster than Usain Bolt at an Olympic final. Not so much...
(Posted on 05/07/18)
After suffering the worst monthly petrol price rise in 18 years in May, June provided motorists with a little welcome relief at the pumps with the average price of unleaded falling by nearly 2p a litre.However, all eyes will remain on the pumps as fuel price volatility has been a regular feature in recent months.Data from the RAC...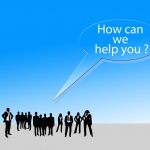 (Posted on 28/06/18)
As a fleet management and leasing broker it's our job to make your life easier. We take the pressure off fleet managers and help drivers with any query, whether it's a complex tax question, how much excess mileage you'll pay or whether your new car comes with rear parking sensors.Our experienced account managers...
Speak to one
of the team
If you're looking to discuss your vehicle leasing further, speak to one of our specialist advisors today!