Latest News
(Posted on 07/06/18)
Carmakers will face substantial fines if they supply vehicles designed to cheat emissions tests to the UK following a crackdown by the government.Under new regulations, manufacturers could be forced to pay up to £50,000 for each new vehicle found to be fitted with defeat device.The rules have been brought in following a government...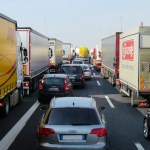 (Posted on 24/05/18)
Another bank holiday provides the perfect opportunity for a break and research of drivers' plans by the RAC suggests at least 14 million individual leisure trips will be taken on major roads between tomorrow and Monday.The research of 2,500 motorists' plans found that the Friday before the bank holiday is likely to be...
(Posted on 17/05/18)
Drivers will be able to use remote control parking on British roads from next month after the government announced plans to change the laws.Changes to the Highway Code and relevant regulations were consulted on earlier this year and received support from a range of groups including manufacturers, insurance groups and haulage companies...
(Posted on 10/05/18)
Summer Driving Tips (Source: RAC)Whether it's the daily commute, the school run or a long journey to a holiday retreat, driving in the summer has its challenges and is very different to driving in the depths of winter.As well as glare, which can also be treacherous in winter, you've got high temperatures to contend with...
(Posted on 03/05/18)
Europe's car makers are busy preparing for the introduction of new tests which will determine vehicle fuel efficiency ratings.The European Union has developed a new test, called the Worldwide Harmonised Light Vehicle Test Procedure or the simpler acronym - WLTP. This will replace the current NEDC test procedure for establishing...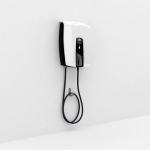 (Posted on 19/04/18)
How to charge electric vehicles is one of the concerns listed by drivers considering a swap from petrol or diesel.This could soon change after energy provider OVO has unveiled a range of products that together with its intelligent platform VCharge will form the components of a distributed, domestic energy system for the future.&...
Speak to one
of the team
If you're looking to discuss your vehicle leasing further, speak to one of our specialist advisors today!