Latest News
(Posted on 03/05/18)
Europe's car makers are busy preparing for the introduction of new tests which will determine vehicle fuel efficiency ratings.The European Union has developed a new test, called the Worldwide Harmonised Light Vehicle Test Procedure or the simpler acronym - WLTP. This will replace the current NEDC test procedure for establishing...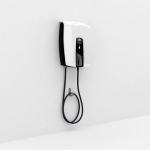 (Posted on 19/04/18)
How to charge electric vehicles is one of the concerns listed by drivers considering a swap from petrol or diesel.This could soon change after energy provider OVO has unveiled a range of products that together with its intelligent platform VCharge will form the components of a distributed, domestic energy system for the future.&...
(Posted on 12/04/18)
Auction values for fleet and lease cars sold at BCA hit a record high in March with average used car values up by £818 (9.2%) compared to a year ago. Even with the early Easter break impacting the market at the end of the month, the average value of a used car sold at BCA rose by £170 compared to February, a 1.7...
(Posted on 29/03/18)
A lack of charging points and a shortage of information are to blame for drivers not switching to electric vehicles according to research from the Institute of the Motor Industry (IMI).More than three quarters of drivers polled (82%) said they don't know enough about electric vehicles to wave goodbye to their petrol/diesel...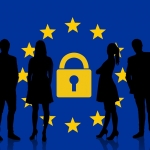 (Posted on 22/03/18)
The new General Data Protection Regulation (GDPR) comes into force on May 25 affecting anyone who collects, stores and uses personal data – including employee data.Businesses failing to comply with the new regulation could face hefty fines, of up to 4% of a company's annual global turnover.With just eight weeks until...
(Posted on 15/03/18)
The fleet industry was hoping for clarity on a number of issues in the Spring Statement from the Chancellor of the Exchequer, Philip Hammond, but were left disappointed.As a result, fleet decision-makers and company car drivers are still in the dark about company car benefit-in-kind (BIK) tax thresholds beyond 2020/21.Many fleets...
Speak to one
of the team
If you're looking to discuss your vehicle leasing further, speak to one of our specialist advisors today!