Latest News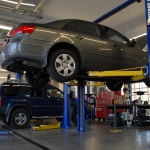 (Posted on 18/01/18)
Ministers have put road safety first as they have decided to maintain the period before a car's first MOT test at three years.The move comes after a Department for Transport (DfT) consultation last year to consider changing the wait before the first test to four years.Most of those responding to the consultation were against...
(Posted on 11/01/18)
The price of a barrel of oil is above $70 for the first time in more than three years, potentially spelling misery for motorists at the pump throughout 2018.Data from RAC Fuel Watch shows that the cost of a barrel was last over $70 on 3 December 2014 when a price of $70.22 was recorded. As a result, there is likely to be a knock...
(Posted on 20/12/17)
(Posted on 14/12/17)
The Freight Transport Association (FTA) is urging West Yorkshire businesses to make their voices heard or risk incurring significant additional operating costs, as Leeds City Council consults on plans for a new Clean Air Zone in the city. FTA, the UK's leading body representing the logistics sector, says the geographical...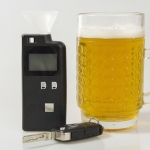 (Posted on 14/12/17)
Around five million drivers believe they have driven while over the limit at least once in the past year, according to research by the RAC.In total 16% of the 1,727 motorists questioned by the RAC say they think they have been guilty of drink-driving, either immediately after consuming alcohol or the morning after a late-night drinking...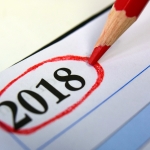 (Posted on 30/11/17)
The vehicle rental and leasing industry is feeling positive and ready to embrace the market opportunities it sees in the months ahead, according to the BVRLA, which has unveiled its 2018 Industry Outlook Report.Despite an increasingly hostile tax regime, and uncertainty surrounding Brexit, diesel vehicles, terrorism and the regulatory...
Speak to one
of the team
If you're looking to discuss your vehicle leasing further, speak to one of our specialist advisors today!