LeasePlan UK Introduces 'Happy Charger' Dashboard Timer to Enhance EV Charging Experience and Reduce Queues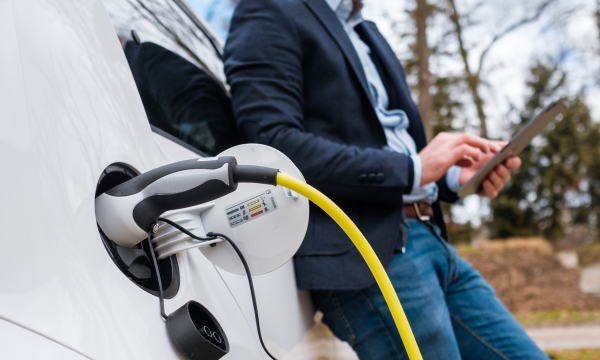 (Posted on 08/06/23)
LeasePlan UK has introduced a dashboard timer called 'Happy Charger' for its electric vehicle (EV) customers in order to enhance wait times and communication among drivers at public charging stations. The Happy Charger allows users to estimate their charging completion time using a timer wheel on the dashboard. Once set, the timer card can be placed on the vehicle's windscreen, informing other EV drivers of the expected completion time. This initiative aims to encourage better charging etiquette and reduce queues at charging stations.
The introduction of the Happy Charger follows the implementation of measures by Aberdeen and Sheffield city councils, which charge drivers for overstaying at EV chargepoints. Other local authorities are also expected to adopt similar strategies to address the issue of long queues resulting from the increasing number of EV registrations.
Neill Emmett, head of marketing at LeasePlan UK, emphasized the importance of following proper EV charging etiquette, particularly in public settings. The Happy Charger is designed to simplify the charging experience for EV drivers, providing them with peace of mind while on the road. By promoting transparency and consideration among EV drivers, LeasePlan aims to enhance the overall experience and foster a sense of camaraderie within the EV-driving community.
"Our new Happy Charger dashboard timer is all about giving EV drivers greater peace of mind when they're out and about and simplifying the charging experience. There's a great sense of comradery within the EV-driving community, so by adding that extra layer of transparency we can ensure we're all being considerate of one another and enhancing the experience for all."
LeasePlan UK will include the Happy Charger in the driver pack of all customers who lease an EV from them.

Expert Advice

Competitive Prices

Road Tax & Roadside Assistance

Free National Delivery

Full Manufacturer's Warranty