Why choosing RDE2 compliant vehicles could save you thousands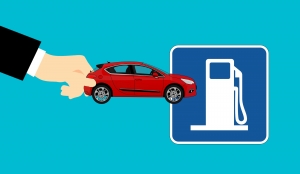 (Posted on 13/07/20)
What is RDE2?
RDE stands for Real Driving Emissions Step 2 and is a test used by vehicle manufacturers to test the emissions a car produces under real driving conditions rather than in a factory. It is measured through portable emissions-measuring equipment in a variety of real life driving trips.
Company car drivers who previously opted for new diesel cars faced higher first-year Vehicle Excise Duty (VED) rates than those with petrol cars which produced the same CO2 emissions.
From April 6 2018 the diesel supplement, relating to the car benefit and the car fuel benefit charge, increased from 3% to 4% for diesel cars that were not certified to meet the RDE2 standard.
RDE2 standards become mandatory for all new car types in January 2020 and by January 2021 it will apply to all new registrations.
Why choose RDE2 compliant vehicles?
Manufacturers have been striving to produce more environmentally friendly vehicles as the government aims to improve air quality and pollution with stricter Nitrogen Oxide (NOx) emission targets.
The government claims that by increasing the diesel supplement it supports the UK's transition to less polluting zero and ultra-low-emission cars. This measure will also help reduce NOx emissions and improve local air pollution in support of the 'UK plan for tackling roadside nitrogen dioxide concentrations.'
The benefits for fleets choosing RDE2 compliant vehicles are significant. Not only do they produce lower levels of NOx and particulates, but they have significant tax advantages, too.
Tax Savings
By opting for vehicles which have passed the RDE2 standard company car drivers will benefit from tax savings as the 4% benefit-in-kind (BIK) tax diesel surcharge is removed. The 4% diesel surcharge applies to all models that do not meet the RDE2 standard.
Drivers in the 40% tax bracket could save thousands in company car tax over three years compared with models which are subject to the 4% diesel surcharge.
Mercedes was one of the first manufacturers to produce RDE2 compliant vehicles with the A-Class. Several others soon followed suit including Audi, Land Rover and BMW. Most manufacturers are now producing RDE2 compliant vehicles.
Sourcing an RDE2 vehicle
Individual manufacturer websites list which of their vehicles are RDE2 compliant. The leasing team at Fleetsauce also has up-to-date information on RDE2 vehicles.
If you would like information on leasing an RDE2 vehicle or fleet of company cars one of our account managers would be happy to assist. Contact 08000 321 433, email info@fleetsauce.co.uk or visit our website at www.fleetsauce.co.uk
USEFUL LINKS:
https://www.caremissionstestingfacts.eu/rde-real-driving-emissions-test/
https://www.bvrla.co.uk/resource/what-is-an-rde2-vehicle.html

Expert Advice

Competitive Prices

Road Tax & Roadside Assistance

Free National Delivery

Full Manufacturer's Warranty