Whole Life Cost Quotes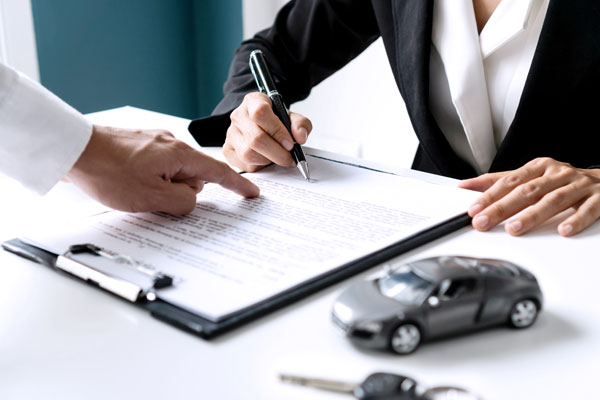 Leasing a vehicle can often be more cost-effective than purchasing one outright and the use of whole-life cost quotes is an important tool to calculate the overall expenditure associated with the vehicle. Companies who calculate whole-life costs can enjoy greater long-term savings by factoring all associated costs and expenses, (including tax, running costs, insurance, servicing etc) over a defined period of time, which will give you peace of mind knowing that all factors have been taken into consideration when making your decision. The resulting simplicity makes it easier to calculate & manage costs, taking away any uncertainty so that business owners can calculate exactly what they'll be paying for their fleet and identify potential savings. Helping you make an informed decision which maximises savings while meeting the needs of your business.
If you're looking for a reliable fleet option for your company that provides a good balance between savings and performance, our whole-life cost quotes are worth considering!
How does this help you?
Tailored Quotes: each quote is tailored to the specific needs and requirements of each business, ensuring the cost estimate is accurate and relevant.
Accurate Budgeting: we calculate an accurate estimation of the total cost of the vehicle over the entire lease period, allowing businesses to do a cost comparison; and forecast future finances.
Transparency: clear and transparent breakdown of all costs associated with the vehicle. Not just the monthly rental.
Unexpected costs: whole life costs quotes factor in maintenance costs, limiting the risk of unexpected costs.
Simplified decision-making: providing a comprehensive understanding of all the costs associated with a vehicle lease makes it easier for businesses to make an informed decision.
Whole life cost breakdown
Whole-life cost or Total cost of ownership (TCO) quotes give you a real-life financial picture of your entire fleet. We consider unique variables (real-life running costs) to generate a clear quote specialised for your drivers, ensuring you make the best decisions for your business. Our expert account managers will assess potential vehicles and accurately match them to the needs of your drivers. Understanding all your fleet costs aids you to accurately predict future cash flow and expenses within your business. Surprisingly, a vehicle with a lower monthly rental can be more expensive over the whole term of the contract.
Comparison
To understand the importance of whole lift cost quotes, we have compared two like-for-like vehicles over a three-year contract. If you drive a combustion engine vehicle, you may be paying less on the monthly rental, but the whole life cost of the contract can be significantly more! In this comparison, you can see although the hybrid plug-in has a higher monthly rental, the whole life cost is significantly cheaper. Over the entire contract of this example, leasing the hybrid plug-in rather than the diesel will save your company £3805.20 and the driver £7376.40 (in benefit in kind taxation at 40%). Multiplied over a typical fleet of 50 vehicles, the vehicle with a higher monthly rental saves your company £190,260 over the entire contract (typical 3 years).
Contact us
to find out more
Element
Skoda Superb Estate
(1.4 Plug in Hybrid)
Skoda Superb Estate
(2.0 Diesel)
Combined MPG
231.60
54.60
Combined Co2
28 g/km
135 g/km
Monthly Rental Cost
£771.61
£682.43
Disallowable VAT
£66.44
£59.32
Effective Rental
£838.05
£741.75
Fuel & Charging Costs
£321.45
£363.78
Insurance
£58.33
£58.33
National Insurance
£57.22
£127.91
Tax On Lease Rental Restriction
£0.00
£88.98
Whole Life Cost (monthly)
£1,275.05
£1,380.75
Whole Life Cost (over contract)
£45,901.80
£49,707

Expert Advice

Competitive Prices

Road Tax & Roadside Assistance

Free National Delivery

Full Manufacturer's Warranty