Curb speeding across your fleet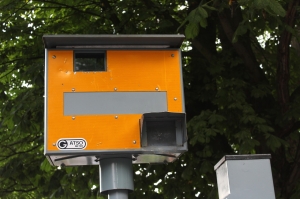 (Posted on 24/09/19)
Fleets with drivers regularly completing night shifts should have robust speeding policies in place as research from the Department for Transport (DfT) has shown that most speeding offences occur at 4am, with Sunday being the worst day for offences.
Data obtained from the DfT by Money Supermarket shows that motorists are most likely to exceed the speed limit during the early hours of the morning, with 63% of offences between 4am and 5am. Wednesdays appear to have the list number of speeding offences recorded.
A whopping 47% of Brits have been issued a speeding ticket with Yorkshire and The Humber racking up the largest proportion of offences.
This week the Government set out a major package of measures to reduce the number of people killed and injured on UK roads.
Transport Secretary Chris Grayling said: "The UK has some of the safest roads in the world, but we are not complacent and continue to look at how we can make them safer.
"Today's action plan is a key milestone in our road safety work and sets out the important steps we are taking to reduce the number of people killed or seriously injured on our roads."
A rural Road Users Advisory Panel will also launch to boost road safety in rural areas, particularly improving roads and traffic signs, and issues around speed limits and enforcement.
Road safety organisation THINK! will continue reinforcing road safety messages through its campaigns focusing on drink driving, using mobile phones while driving, speeding, and the dangers around passenger distraction.
There are several ways to reduce speeding across company car fleets. Fleet managers should hold regular driver awareness sessions to highlight the issue with employees and Include speeding in the 'driver policy'.
Show that the company expects safe driving as standard and if these measures are failing, managers could introduce a telematics system to track drivers' behavioural habits including speeding.
The Royal Society for the Prevention of Accidents (RoSPA) has produced practical tips to help drivers stay within the recommended speed limits:
1. Check your speedometer regularly, especially when leaving high speed roads
2. Know the limits – look for signs, especially at junctions
3. Assume lamp posts mean 30 mph, until signs say otherwise, but remember many local roads now have 20 mph limits
4. Remember, speed limits are a maximum, not a target
5. 20's plenty when kids are about – and may even be too fast
6. Try no higher than 3rd gear in a 30-mph limit
7. Recognise what makes you speed - keeping up with traffic, overtaking or being tailgated
8. Concentrate – distracted drivers speed
9. Slow down when entering villages
10. Give yourself time – there's no need to speed and you won't get there quicker

Expert Advice

Competitive Prices

Road Tax & Roadside Assistance

Free National Delivery

Full Manufacturer's Warranty