Fleet drivers get up to 40mpg less than others from identical company cars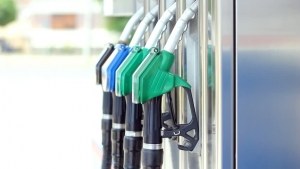 (Posted on 02/03/17)
New 'real world driving' data reveals that some fleet drivers are getting 40 fewer miles per gallon than colleagues who drive identical models.
Super-frugal fleet diesels are extremely sensitive to their users' driving style says TMC, which carried out the analysis. TMC believes that 50% or more of fleet drivers have not adapted their technique to modern cars and employers are therefore missing out on millions of pounds in fuel savings.
Paul Hollick, TMC managing director, said: "It is no longer just a case of watching out for a handful of rogue drivers on your fleet. It is likely that half of your company car drivers are getting significantly worse fuel economy than their car is capable of. Companies and drivers are collectively wasting millions of pounds every day."
TMC overlaid thousands of audited mileage reports from 2,300 company car drivers on to fuel transaction data for each vehicle to measure differences in real-world fuel consumption. The analysis is of the following popular fleet models: BMW 116d and 320d, Ford Focus and Mondeo, and VW Golf and Passat.
The best overall performer under real-world conditions was the BMW 320d, achieving 52.3 MPG on average. Nevertheless, like-for-like comparisons showed some startling spreads between users.
Drivers of the base level BMW 320d Efficient Dynamics model (officially rated at 68.9 MPG) achieved between 36mpg and 76mpg in real world conditions, with an average of 55mpg. The least efficient driver of this model in the sample costs their company £790 more in fuel every 10,000 business miles than the most efficient.
Hollick said: "In each of the model ranges we looked at, there are drivers who routinely achieve high mpg. 7% of users actually exceeded their car's official figure. But 45% of drivers in the sample fell significantly short of their car's potential fuel economy, not just by 10 or 15mpg but by 20, 30 or 40 mpg. Over three years, the least efficient drivers use around £3,000 more fuel than the average driver, and up to £5,000 more than the most efficient drivers of the same model.
"Manufacturers are squeezing better and better economy out of conventional engines. Fleets and drivers are happily taking the tax breaks on the CO2 emissions. But many companies are passing up a very real opportunity to slash fuel costs by ensuring their divers know how to get the best mileage out of their cars."
Source: FleetNews

Expert Advice

Competitive Prices

Road Tax & Roadside Assistance

Free National Delivery

Full Manufacturer's Warranty