Is the fleet industry gearing up for a shift away from diesel?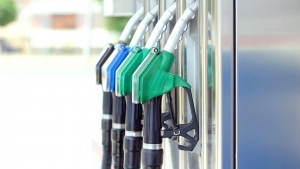 (Posted on 06/07/17)
Air quality is a hot topic and the mention of high-polluting diesel vehicles is a current headline winner. Several studies have shown fleets are showing an interest in alternative fuels with a slow move away from diesel.
The VED changes introduced in April and the recent measures planned by London Mayor Sadiq Kahn, to charge the most polluting cars entering the capital, are not helping diesel's cause.
Diesel's currently a dirty word and although most vehicles on fleets remain diesel, there's been a steady move to alternative fuels.
Khan has said that diesel cars and vans that do not meet the Euro 6 environmental standard will have to pay £12.50 to enter central London from April 8, 2019, while HGVs, buses and coaches will face a daily charge of £100. This could mean that fleets with drivers regularly entering the capital will need to be amending travel policies now.
Expert Eye provides reports and insight into the motor industry and its latest review polled more than 200 fleet operators.
Interestingly 99% of fleets surveyed currently offer diesel on the fleet however, there has been an increase in the number of petrol and alternatively fuelled cars being offered.
The review found:
•

Diesel still dominates corporate fleets but fleet managers have been willing to allow fully electric and range extender cars onto their fleets, despite the higher initial cost.

•

The majority of companies set a CO2 emission cap on their employees' cars. However, the spring 2017 Finance Bill introduced the concept of employees being taxed on the higher of their cash allowance or the cash equivalent value of their company car. This is likely to reduce an employee's motivation to choose a low CO2 car.

•

Fleet managers are focusing on monthly rental rather than vehicle cost per mile, so the fleet industry's message – that cars should be selected based on their total cost of ownership (which includes fuel costs) – has not been getting through.

•

There is still plenty of opportunity for leasing companies and fleet management companies to sell services to UK fleet operators. 8% of respondents don't have (and don't plan to have) satisfactory arrangements for checking licences, 11% aren't managing their duty of care properly, 13% aren't getting proper reports from their leasing providers and 17% aren't getting accident data which they can analyse and on which they can make decisions.
Other studies from the British Vehicle Rental and Leasing Association (BVRLA) have also highlighted a trend in the move away diesel by its members.
The proportion of diesel cars on fleet has continued to decline. Less than three quarters of the BVRLA total fleet is now diesel (74.9%) and just over two-thirds of new registrations (67%). However, the substitution appears to be from diesel to petrol rather than electric vehicles.
Investment bank UBS has already claimed that electric cars will be cheaper to produce than conventional cars by 2023 in China and by 2025 in the United States and the total cost of ownership of an electric car could be cheaper as soon as next year.
The prospect of more fleets taking a step away from diesel could be a move we'll see more of over the next 12 months.
For more information visit www.experteye.com or www.bvrla.co.uk

Expert Advice

Competitive Prices

Road Tax & Roadside Assistance

Free National Delivery

Full Manufacturer's Warranty