More than a third (36%) of companies have introduced a salary sacrifice scheme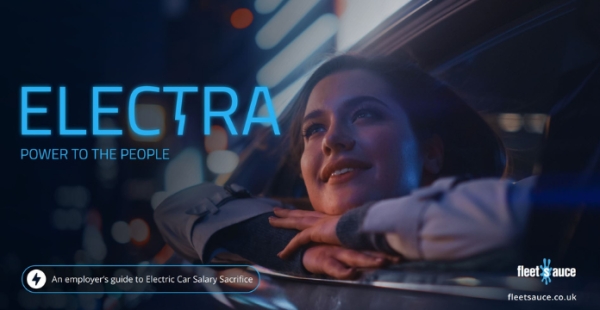 (Posted on 08/06/23)
More than a third (36%) of companies have introduced a salary sacrifice scheme
According to the latest Fleet200 Strategy Network (FSN) survey, more than a third (36%) of companies have introduced salary sacrifice schemes. Out of those, 32% have utilized these schemes to replace their company car programs, driven by sustainability goals, cost savings, and employee benefits.
Salary sacrifice schemes allow employees to sacrifice a portion of their salary in exchange for a low-emission car. While employees are required to pay benefit-in-kind tax, they can enjoy significant income tax and National Insurance (NI) savings. Employers, on the other hand, benefit from Class 1 NI savings.
According to salary sacrifice provider Tusker, businesses can expect average Class 1 NI savings of £3,000 per electric vehicle (EV). This means that a salary sacrifice fleet of just 35 EVs could generate savings of around £100,000.
The survey also revealed that public sector fleets (56% of respondents) were more likely to have introduced salary sacrifice schemes compared to private companies (31%). Larger businesses and those with more vehicles were more inclined to adopt these schemes. Almost half of companies running over 100 vehicles have implemented salary sacrifice, while smaller companies are considering this funding option but at a slower pace.
Provide employees with a wider accessibility to vehicles
The primary reasons for introducing salary sacrifice schemes include offering an employee benefit to all staff and running alongside traditional company car schemes. Switching to salary sacrifice schemes helps companies align with their sustainability goals and provide employees with a set monthly fee and wider accessibility to vehicles.
During a Fleet News salary sacrifice webinar, it was noted that there are some misconceptions surrounding salary sacrifice schemes. Experts recommended working with specialists in the field to ensure proper setup and coordination around factors like minimum wage, leave coverage, and contract management.
Overall, the report emphasizes that with proper risk mitigation, there are no downsides to implementing a salary sacrifice scheme. In fact, the chairman of the Association of Fleet Professionals (AFP) stated that fleets without such a scheme would be missing out.

Expert Advice

Competitive Prices

Road Tax & Roadside Assistance

Free National Delivery

Full Manufacturer's Warranty