Motorists are still wary of self-driving cars claiming they're unsure of the safety and technology involved with autonomous motoring.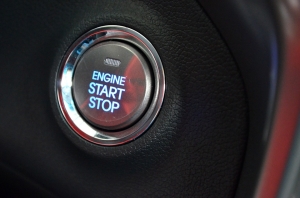 (Posted on 30/08/18)
'Britain Under the Bonnet', published by Close Brothers Motor Finance found that 55% of UK motorists would not consider purchasing an autonomous vehicle, with scepticism around safety and technology causing the biggest concern.
However, 20% of those polled said they would consider buying a car with partial or total self-driving features.
Younger drivers welcomed the idea of self-drive vehicles more, with almost a third (32%) of 22-30 year olds showing interest in purchasing one, compared to just one in ten (11%) of the 45+ cohort.
Sean Kemple, director of sales at Close Brothers Motor Finance said: "The momentum of discussion around autonomous cars continues to grow, but unanimously positive consumer sentiment toward these vehicles has yet to come into fruition.
"The general consensus on the future of cars currently resides with converting fossil fuel vehicles into electric; consequently, there could be some time until we see a mass adoption of autonomous motors. Despite this, in order to keep ahead of the curve dealers would be wise to engage with the developments of autonomous vehicles so that they have a holistic view of the industry. This will allow them to make the most informed decisions about these types cars, for their forecourts, when the time comes."
The news comes as Toyota Motor Corporation (TMC) and Uber Technologies, Inc. (Uber) have announced plans to further their partnership with Toyota planning to invest £387 million in Uber to jointly develop self-driving vehicles.
Technology from each company will be integrated into purpose-built Toyota vehicles to be deployed on Uber's ride-sharing network.
"Combining efforts with Uber, one of the predominant global ride-sharing and automated driving R&D companies, could further advance future mobility," said Shigeki Tomoyama, executive vice president, TMC, and president, Toyota Connected Company. "This agreement and investment marks an important milestone in our transformation to a mobility company as we help provide a path for safe and secure expansion of mobility services like ride-sharing that includes Toyota vehicles and technologies."
Uber and Toyota anticipate that the mass-produced autonomous vehicles will be owned and operated by mutually agreed upon third party autonomous fleet operators.
"The deal is the first of its kind for Uber and signals our commitment to bringing world-class technologies to the Uber network," said Dara Khosrowshahi, Uber's CEO. "Our goal is to deploy the world's safest self-driving cars on the Uber network, and this agreement is another significant step towards making that a reality. Uber's advanced technology and Toyota's commitment to safety and its renowned manufacturing prowess make this partnership a natural fit. I look forward to seeing what our teams accomplish together."
Pilot-scale deployments will begin on the Uber ride-sharing network in 2021. New guidelines being introduced by the government this year will allow autonomous vehicles to be tested without a human for the first time in the UK.
What are your thoughts? Would you buy an autonomous vehicle?

Expert Advice

Competitive Prices

Road Tax & Roadside Assistance

Free National Delivery

Full Manufacturer's Warranty