MOTs should be scrapped claims report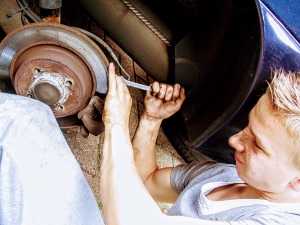 (Posted on 26/07/18)
MOTs should be scrapped or reduced in number according to a latest report which has been critiisised by road safety groups.
The RAC even labelled the report 'a recipe for disaster' as it condemned the findings.
Drivers of safety - The Outdated Practice of MOT Testing, By Alex Hoagland claims that the MOT fails to target the main cause of vehicle accidents.
It states: "While there remains strong popular support for the MOT test from both policymakers and private citizens, nearly all recent evidence suggests that the test is ineffective at influencing road safety. As vehicle technology improves to make cars safer to drive, government policy should bring itself into the 21st century by striving to make drivers—not vehicles—safer and more reliable. Increased focus on distracted and unsafe driving practices will surely be more effective at reducing fatalities than any vehicular inspection program.
"By continuing inspection programs like the MOT, the United Kingdom places an overly burdensome weight on its drivers to care for their vehicles while overlooking the more serious drivers of roadway fatalities and injuries: the drivers themselves. Even if the program cannot be abolished completely, the MOT program ought to— at a minimum—be seriously overhauled to be less restrictive and wasteful, and to focus on driver behavior rather than vehicle status."
However, reacting to suggestions by the thinktank the Adam Smith Institute, which is behind the report, RAC head of roads policy Nicholas Lyes said: "Scrapping the MOT would be a huge backward step and a recipe for disaster. It would mean drivers would no longer have to do anything routinely to check their vehicles are safe which could lead to huge numbers of vehicles being driven that pose a danger to all road users. We can't imagine this would have any support from the UK public.
"More than a third of all cars and vans taken in for an MOT each year initially fail, so clearly the test is picking up some problems that need addressing that might otherwise make a vehicle unsafe. And while road accidents caused by mechanical failures might be low, how much of this is as a result of the MOT test existing?
"We accept the MOT test isn't perfect, but we're far better to have it than not. In fact, we would like to see it reviewed more regularly and believe there is an argument to base it not just on vehicle age, but also on the number of miles it has been driven.
"The Government will also have no appetite for looking at the MOT again so soon after making changes to it this year, which included widening its scope in some areas."
To read the report click here

Expert Advice

Competitive Prices

Road Tax & Roadside Assistance

Free National Delivery

Full Manufacturer's Warranty