New Model 3 Long Range RWD from Tesla Targeted Towards Fleet Customers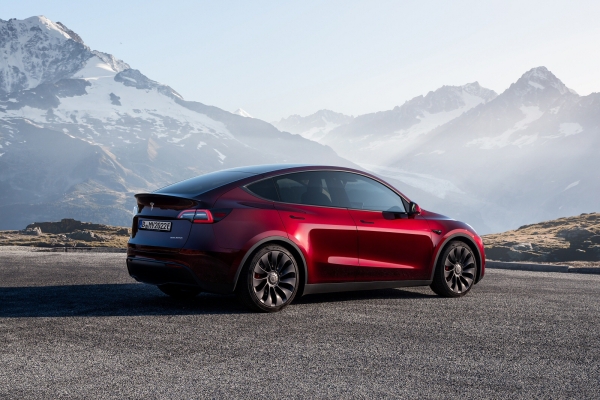 (Posted on 03/05/23)
Tesla has launched a new version of the Model 3 designed specifically for fleet customers, which is only available through the brand's B2B channels. The new variant features a single motor, long-range rear-wheel drive, and boasts a range of 394 miles according to the WLTP cycle. Priced at £46,990, it comes equipped with a heat pump, Autopilot, and a range of active safety features such as Automatic Emergency Braking and Lane Departure Avoidance. Karen Bowen, Tesla's senior key account manager in the UK, stated that the new Model 3 variant is aimed at accelerating the electrification of Europe's B2B fleets and offers a segment-leading range along with convenient charging at an entry-level price point.
Tesla's Model 3 is available in three other variants: the Standard Range with a 57.5 kWh battery, providing a range of 305 miles at a price of £42,990; the Long Range AWD with a 75 kWh battery, two electric motors, and a range of 374 miles, priced at £50,990; and the Performance variant, which also has a 75 kWh battery and twin motors, but with more power and a range of 340 miles, priced at a premium.
However, the newest addition to the line-up, the Model 3 Long Range RWD, stands out as the most capable, offering a range of 394 miles at a price of £46,990. This version is aimed at intensive and demanding fleet users who can benefit from the car's long-range capabilities and access to Tesla's Supercharger network.
Tesla plans to begin deliveries of the Model 3 Long Range RWD in June, exclusively through its B2B channels.

Expert Advice

Competitive Prices

Road Tax & Roadside Assistance

Free National Delivery

Full Manufacturer's Warranty