Tesla plans to reduce production costs for future models by 50%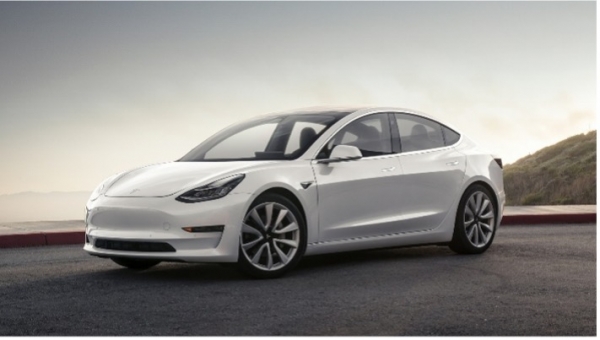 (Posted on 08/03/23)
Tesla has announced plans to cut its production costs in half and accelerate the manufacturing process for new vehicles, in order to introduce more affordable models to the market.
During an investors call on the 1st March 2023, Tesla's CEO Elon Musk stated that the primary obstacle preventing Tesla from reaching a significantly larger customer base was affordability, as many people are interested in purchasing them but many people can't afford them. Chief Financial Officer Zachary Kirkhorn said "As we improve affordability, the number of customers who have access to our products increases".
Tesla is reportedly implementing several measures to reduce production costs, including:
Reducing the usage of expensive materials in the production process.
Simplifying the design of the vehicles to make them easier and faster to manufacture.
Increasing the production efficiency by improving automation and reducing the reliance of human labour.
Optimizing the supply chain and reducing logistics costs by sourcing materials locally.
Developing new battery technologies that are more affordable and efficient.
These modifications may result in a lower price range of approximately $25,000 for the new line of vehicles.
The company plans to manufacture its vehicles using smaller modular units that can be combined to form the final product. This system requires less space and allows for a reduction in costs. Tesla executives have stated that the company's upcoming electric powertrain factory will be 50% smaller than its recently constructed factory in Austin, resulting in a 65% reduction in costs.
Tesla is anticipated to introduce a smaller compact car model that will be positioned below the Model 3 offered at a significantly lower price point.
According to Franz Von Holzhausen, the design chief of tesla, the company needs to achieve another significant cost reduction to achieve its ambitious goal of producing 20 million electric vehicles annually by 2030. Tesla's target production for this year is 1.8 million units.
"What is clear is that for markets like the UK, an affordable electric vehicle with efficient battery technology is key if the 2030 and 2035 Government targets are to be met.
"A target of 20 million vehicles produced per year by 2030 is very ambitious, more than a 10-fold increase from Tesla's current output, especially when considering the likes of Toyota and Volkswagen Group produce on average between 10 and 8 million new cars a year each. Tesla has defied the odds before, though."

Expert Advice

Competitive Prices

Road Tax & Roadside Assistance

Free National Delivery

Full Manufacturer's Warranty