Vehicle leasing market prepares to re-launch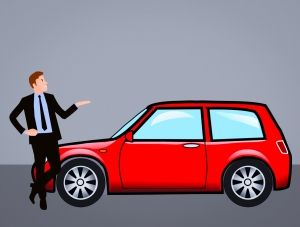 (Posted on 09/06/20)
Fleetsauce has been operating throughout the COVID-19 outbreak, working remotely, and supporting key workers with priority lease vehicles.
We have been delivering stock vehicles to those who need them the most with delivery slots available within 10 days for key workers.
As the country begins to see a decline in the number of new COVID-19 cases the government is working in phase two easing lockdown.
Transport use will invariably increase due to an ease in lockdown measures and there will be thousands of drivers across the country coming to the end of vehicle leases such as Personal Contract Purchase (PCP) or Personal Contract Hire (PCH).
One of our dealers has 4,000 cars waiting to be delivered and we are urging anyone coming to the end of a lease agreement to act now otherwise there could be a lengthy wait between handing back your current vehicle and waiting for a model to arrive.
Vehicle deliveries have resumed at Fleetsauce but as many businesses have moved to an online presence, you can continue to choose your new vehicle from our website.
You can either opt to extend the lease on your current lease vehicle or if you would prefer to return it and choose a new model, your current vehicle will be collected from a nominated address.
Complete research on your new car and once you have chosen the model and lease deal, you can apply for finance online, sign the paperwork electronically and arrange delivery to your door.
Account managers are on hand to assist with any queries and can also take orders over the phone. Our customer service team is also available to discuss additional details about your new car.
Many manufacturers have been forced to suspend production in recent months as they abide by government advice so orders on factory-built vehicles may take a little longer to arrive. However, we have access to thousands of models currently in stock, ready to be delivered.
One of the advantages of using a vehicle broker such as Fleetsauce is that we have access to more than 30 UK funders so we can still access some of the best lease offers on the market. We do not rely on individual finance houses and can access a range of deals meaning we can secure you the best price on the market.
What has Fleetsauce been doing during the crisis?
Skeleton staff working remotely
Supporting key workers with priority lease vehicles
Delivering vehicles to key workers within 10 days
Priority booking for key workers
Supplying stock vehicles to all customers
Providing excellent customer service
Posting regular updates on our social media channels

Expert Advice

Competitive Prices

Road Tax & Roadside Assistance

Free National Delivery

Full Manufacturer's Warranty