Bank holiday getaway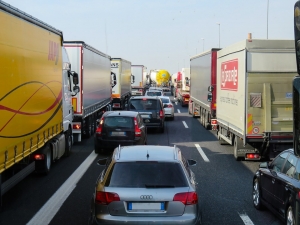 (Posted on 24/05/18)
Another bank holiday provides the perfect opportunity for a break and research of drivers' plans by the RAC suggests at least 14 million individual leisure trips will be taken on major roads between tomorrow and Monday.
The research of 2,500 motorists' plans found that the Friday before the bank holiday is likely to be busiest with leisure and everyday commuter traffic on the road at the same time.
Around 4.5 million getaway trips are likely to be taken, on top of the millions of normal Friday journeys.
Saturday is likely to be the next most hectic with around 3.8 million separate leisure journeys, followed by the Sunday and bank holiday Monday itself, each seeing around 2.9m individual trips planned.
Rod Dennis, traffic spokesman at the RAC said: "Our research focuses on those leisure trips drivers are planning especially because of the bank holiday – so journeys like day trips with friends and family, or perhaps departing for a short break or half-term holiday.
"Motorists planning on covering any significant distance should try to avoid Friday afternoon and evening and get away early on Saturday or Sunday to miss the worst of the jams. But with the UK's constrained road space, and with road traffic at an all-time high, it doesn't take much for congestion to occur, so the message is to expect queues on some of the busiest routes, especially if the current weather forecasts become true. The fine weather a lot of us enjoyed over the last bank holiday sparked congestion on some parts of the network and this weekend is likely to be no different."
Unfortunately, the cost of filling up a car with petrol or diesel is far higher this year compared to 2017 and 2016. It is currently £6 more expensive than last year to fill an average 55-litre family car that runs on unleaded, and nearly £7 more expensive for a similar diesel car.
Compared to 2016, it is nearly £10 more expensive to fill a petrol car, and £11 more costly to fill an equivalent diesel one. Forecourt prices are continuing to rise and will do through the bank holiday because of climbing oil prices caused by the US abandoning the Iran nuclear deal.

Expert Advice

Competitive Prices

Road Tax & Roadside Assistance

Free National Delivery

Full Manufacturer's Warranty