Motorists want electric vehicles to sound like cars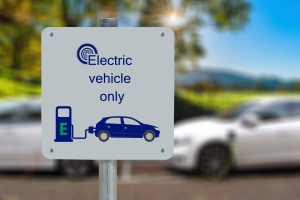 (Posted on 20/11/19)
Sounds which are designed to alert pedestrians when an electric vehicle is approaching are now a legal requirement on new electric vehicles sold in the EU with existing models following suit by July 2021.
Road safety campaigners have welcomed the use of Acoustic Vehicle Alerting Systems (AVAS) as a safety measure for pedestrians, cyclists, the visually impaired and children.
In 2014 the European parliament approved legislation which required the use of AVAS systems on electric and hybrid vehicles within five years of the agreed proposal.
Manufacturers have been working to meet the legal requirements to fit AVAS systems. Fleetsauce previously reported on Jaguar's AVAS development where initial attempts to create a noise inspired by the sound of sci-fi spacecraft had to be shelved after pedestrians reacted by looking up to the sky, rather than at the road, as the vehicle approached. https://www.fleetsauce.co.uk/news/jaguar-s-silent-i-pace-will-produce-engine-noise-at-low-speeds/85
The legal requirement that all new electric cars sold in the EU must be fitted with AVAS came into force on July 1st this year and all existing models must comply by summer 2021.
The move has been welcomed by consumers and a recent study showed that 43% of motorists said they would like to hear a noise that mimics diesel or petrol car engines whereas 23% would prefer a continuous low decibel sound.
Alison Bell, marketing director at Venson Automotive Solutions, which completed the study, said: "The integration of AVAS into hybrid and electric vehicles is a very positive move. Almost silent electric and hybrid cars put vulnerable road users at risk, especially children, the partially sighted and blind. As more fleet drivers opt for emission-free electric models, with the introduction of zero BIK tax from April 2020, they will be relieved to know that with the introduction of AVAS their choice will no longer put road users at risk."
The news coincides Brake's Road Safety Week which runs this week and campaigners have lobbied manufacturers to fit AVAS systems as standard.
The popularity of electric vehicles continues to grow according to figures from the Society of Motor Manufacturers and Traders (SMMT).
Statistics released earlier this year showed a 12.7% increase in alternatively-fueled vehicles (AFV).
Just over 10,000 vehicles left motor showrooms this April with petrol-electric hybrids remaining the most popular choice, up 31.1% to 6,810 units. Battery-electric cars also saw an increase in units up from 929 to 1,517.
If you're considering electric vehicles on your fleet contact www.fleetsauce.co.uk. We can provide information on the latest lease offers or fleet management advice on electric and hybrid cars and vans.

Expert Advice

Competitive Prices

Road Tax & Roadside Assistance

Free National Delivery

Full Manufacturer's Warranty