No deal Brexit threatens the motor industry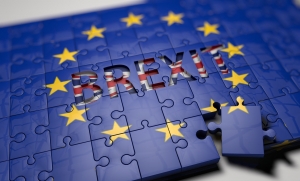 (Posted on 07/12/20)
A 'no deal' Brexit would be the worst outcome for the motor industry including the leasing industry as costs would increase significantly.
Talks between the UK and the EU are continuing this week but many in the industry are concerned that any agreement will be difficult to sign off before the December 31 deadline, leaving the realistic possibility of a 'no deal' Brexit.
The Society of Motor Manufacturers and Traders (SMMT) has warned that a 'no deal' Brexit would be 'catastrophic' for the UK and EU motor industry.
Without a deal in place by 31 December, both sides would be forced to trade under World Trade Organisation (WTO) non-preferential rules, including a 10% tariff on cars and up to 22% on vans and trucks.
Such tariffs – far higher than the small margins of most manufacturers – would almost certainly need to be passed on to consumers, making vehicles more expensive, reducing choice, and impacting demand.
Automotive suppliers and their products will also be hit by tariffs. This will make production more expensive or will lead to more imports of parts from other competitive countries.
Mike Hawes, chief executive at the SMMT,?said: "These figures paint a bleak picture of the devastation that would follow a 'no deal' Brexit. The shock of tariffs and other trade barriers would compound the damage already dealt with by a global pandemic and recession, putting businesses and livelihoods at risk. Our industries are deeply integrated so we urge all parties to recognise the needs of this vital provider of jobs and economic prosperity, and pull out every single stop to secure an ambitious free trade deal now before it is too late."
Fleet News reported this week that BMW is planning "a customs duty related increase of more than £3,000 on the recommended retail pricing (RRP) of the BMW i3, irrespective of whether there is a free trade deal or not.
"BMW orders registered on or after January 1 will be charged as follows: Vehicles which arrive in the UK on or before December 31 and which are marked sold on or before December 31 will be charged the pricing valid on the date of order as the vehicle will not incur additional import charges. Vehicles must be registered by April 30, 2021, to benefit from this pricing.
"Vehicles which arrive in the UK on or after January 1, regardless of the date of order, or which are marked sold on or after January 1, will be charged at the new price, incorporating the customs duty increase and are not price-protected."
BMW is not the only manufacturer warning of price increases. Renault, Jaguar Land Rover, and Mercedes-Benz have also warned of potential price hikes.
The issue that leasing providers such as Fleetsauce face are that the lead time for manufacture and delivery means that vehicles which are ordered now could potentially be imported into the UK after 31 December, at which point a customs duty may become payable if a trade agreement has not been reached by the deadline.
As a result, we may be required to amend the rentals outlined in a quote if the manufacturer's price for the vehicle changes before the vehicle is delivered to you.
We aim to be as transparent as possible but like many leasing companies we are finding the lack of clarity from the government around pricing to be a big issue.
In some cases we may have to amend the rentals before the vehicle is delivered, however, you may be able to cancel your order for the vehicle at any time prior to the vehicle being delivered to you.
Cancellation charges may still apply in such cases. If you have any queries regarding leasing vehicles in relation to Brexit contact us and our leasing experts will advise you.
Call: 08000 321433
Email: info@fleetsauce.co.uk
Website: www.fleetsauce.co.uk
Social Media: Facebook Twitter LinkedIn

Expert Advice

Competitive Prices

Road Tax & Roadside Assistance

Free National Delivery

Full Manufacturer's Warranty