The new van market in the UK has experienced five consecutive months of growth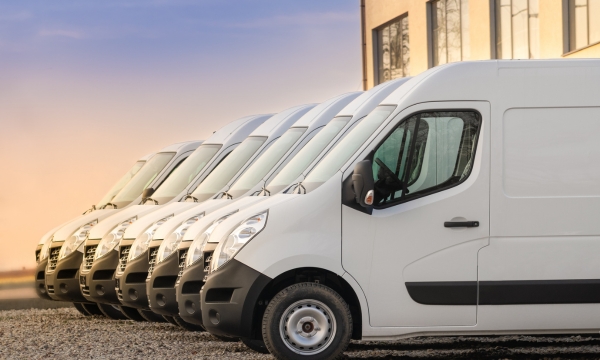 (Posted on 08/06/23)
The new van market in the UK has experienced five consecutive months of growth, with registrations for new light commercial vehicles reaching 25,359 units in May. This represents a 15.3% increase compared to the same period last year. The Society of Motor Manufacturers and Traders (SMMT) has reported that a total of 135,296 new vans have been registered in 2023, thanks to improved supply chain conditions and sustained demand for larger vehicles.
Among the different categories of vans, registrations of the largest LCVs weighing between 2.5 and 3.5 tonnes rose by 8.3% to 17,173 units, accounting for approximately 67.7% of new van registrations. Medium-sized vans weighing between 2.0 and 2.5 tonnes saw a significant increase of 57.2% with 4,143 units registered. On the other hand, demand for small vans at or below 2.0 tonnes decreased by 42.3%. The number of newly registered pickup vans increased by 13.3%.
The data also reveals a surge in registrations of new 4x4 vehicles, which rose by an impressive 698.7% to reach 615 units in May.
There has been a growing adoption of zero-emission vehicles
There has been a growing adoption of zero-emission vehicles (ZEVs) in the van market as well. The battery electric vehicle (BEV) market experienced a 19.7% increase to reach 1,041 units, constituting approximately one in every 24 new vans. In total, 7,028 all-electric vans have been registered in 2023 so far, reflecting a 15.5% increase compared to the same period last year. However, the BEV market share in the van sector still lags behind that of the new car market, where it is three times greater.
Looking ahead, the launch of the Zero Emission Vehicle (ZEV) Mandate next year will introduce a minimum quota for new ZEV registrations for every manufacturer. Nevertheless, a major barrier to increased adoption of electric vans in the UK is charging anxiety, which refers to the fear of not being able to find suitable, available, and functional chargepoints whenever and wherever needed. This concern is particularly relevant for commercial vehicle operators.
To address this issue, the UK needs to develop a national plan for the transition to zero-emission vans urgently. This plan should encompass a supportive fiscal framework, simplified planning processes, faster grid connections, and the establishment of a nationwide network of reliable and affordable chargepoints. Implementing regulated infrastructure targets that align with new vehicle registration mandates would also help reassure van operators that their specific business needs can be met with electric vans. While investment is already being directed toward the car sector, it is crucial not to neglect the van sector.
Mike Hawes, the chief executive of the SMMT, emphasized the importance of supporting the electric switch in the van market. He called for a national plan to deliver public charging infrastructure that encourages the adoption of plug-in vans, ensuring a stable and successful transition for businesses across the country.

Expert Advice

Competitive Prices

Road Tax & Roadside Assistance

Free National Delivery

Full Manufacturer's Warranty